The answer is, uh, it depends.
Fact is, at this stage in the cycle there are a great many unattractive high-rise apartments being built, many of them in second-rate locations.
No scarcity, and not that much demand, which is not a great combination.
To be blunt, these property types will struggle at this stage in the cycle, and it may not be that easy to fund a tenant either.
Spacious and well-appointed or well-designed units in boutique blocks may generally fare better.
Location will obviously be an important factor.
The above having been said, some Sydney markets are still performing well, most notably the lower north shore and the eastern suburbs.
A 2 bedroom, 1 bathroom, 1 parking space apartment in this block with 119 square metres of internal space sold for a thumping $2,425,000 on Saturday.
A rare price, possibly a lower north shore record of some sort, with punchy strata levies to boot.
But - it does have a rare view, a genuine point of scarcity.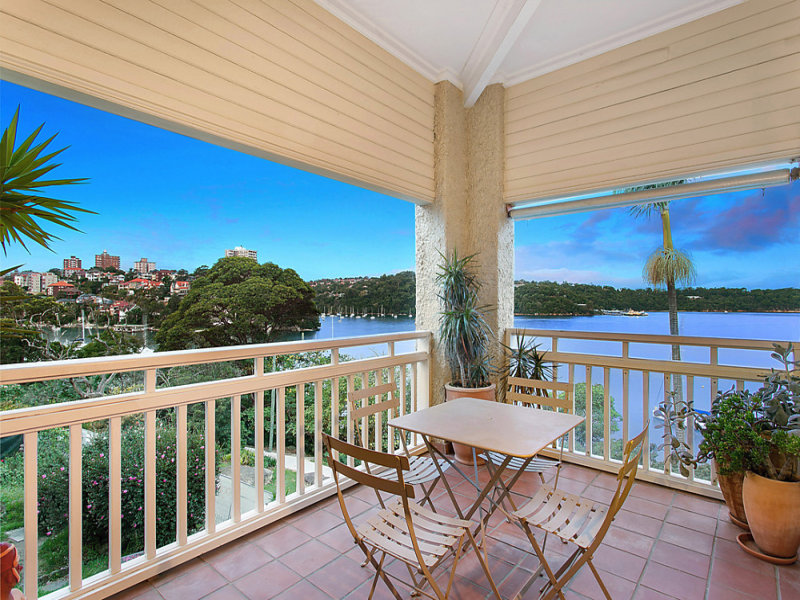 Rest assured there is no oversupply of properties like this one, and accordingly it commands a price tag to match.
This underscores that while data providers tend to lump all townhouses, units, and apartments in to one heaving vat of data (although some indexes are stratified), not all such properties are created equal.
Properties with a point of scarcity - in locations that are fully built out and appeal to cashed up downsizers - may outperform over time.
The Cremorne apartment above once sold for $287,000 in 1987, and since that time has delivered capital growth at a compounding annual rate of 8 per cent.
That said, the rate of growth over the past ten years has been somewhat slower, at about 5 per cent (or a total of 63 per cent nominal growth over the past decade).