Land prices rising - in capital cities
Weighted median lot prices continued to rise in the March quarter as Australia's growing population continues to add more demand to the market than there is being made available supply.
Nationally the weighted median lot price increased by +2.0% in the quarter to a median of $205,248.
That is the now the highest median lot price ever recorded in Australia.
Unsurprisingly, the gain was more than totally accounted for the capital cities, where lot prices continued to increase very strongly at 3.3% q/q and 7.5% y/y.
Land prices in Sydney were noted to be a particular point of concern, where lot prices ticked up another 5.6% over the past year as a booming population growth competes for a limited supply of favourably located land.
Source: HIA
On the other hand, lot prices in regional Australia are falling, declining by 0.7% in the March quarter.
This ties in neatly with
research by the Reserve Bank of Australia
, which shows that populations are increasingly becoming focused on living
close to the centre
s of Australia's major capital cities, as that is where jobs growth is overwhelmingly now taking place.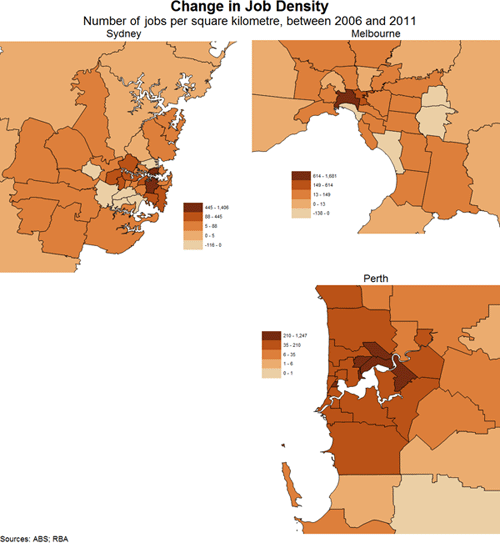 Regional centres, with the possible exceptions
Geelong and Newcastle
are failing to attract major corporations to relocate headquarters.
There is generally far less upwards pressure on land prices in regional centres (and I say that as someone who owns some regional properties) since there is simply more land available for release in outer locations twinned with inherently lower demand.
More than that, the trend in demographics has been conclusively proven to be towards increasing population density in the inner and middle ring capital city suburbs at the expense of Australia's regional towns.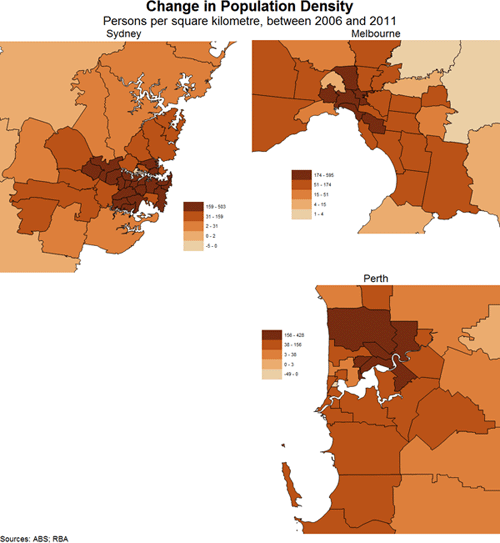 The RBA's conclusion could not have been clearer on this point:
"
Declining job-to-worker ratios in some of the outer areas mean that many people are likely to face longer commutes than before.
The trade-off between space and place is getting steeper.
Locating on the fringe is relatively less attractive than it used to be, and not only because the fringe is moving further out.
You can see that trade-off in relative housing prices over time. Inner-ring properties have become more expensive relative to outer-ring properties in recent years. And the larger the city, the greater is that premium."
The impact of lot prices and house prices, therefore, should be fairly clear cut too.
And so it is.