Flippin' eck, what an increase in Port Hedland iron ore exports this month.
Export volumes jumped by a colossal 27%, crushing the all-time record set in January by some 17%.
A huge result.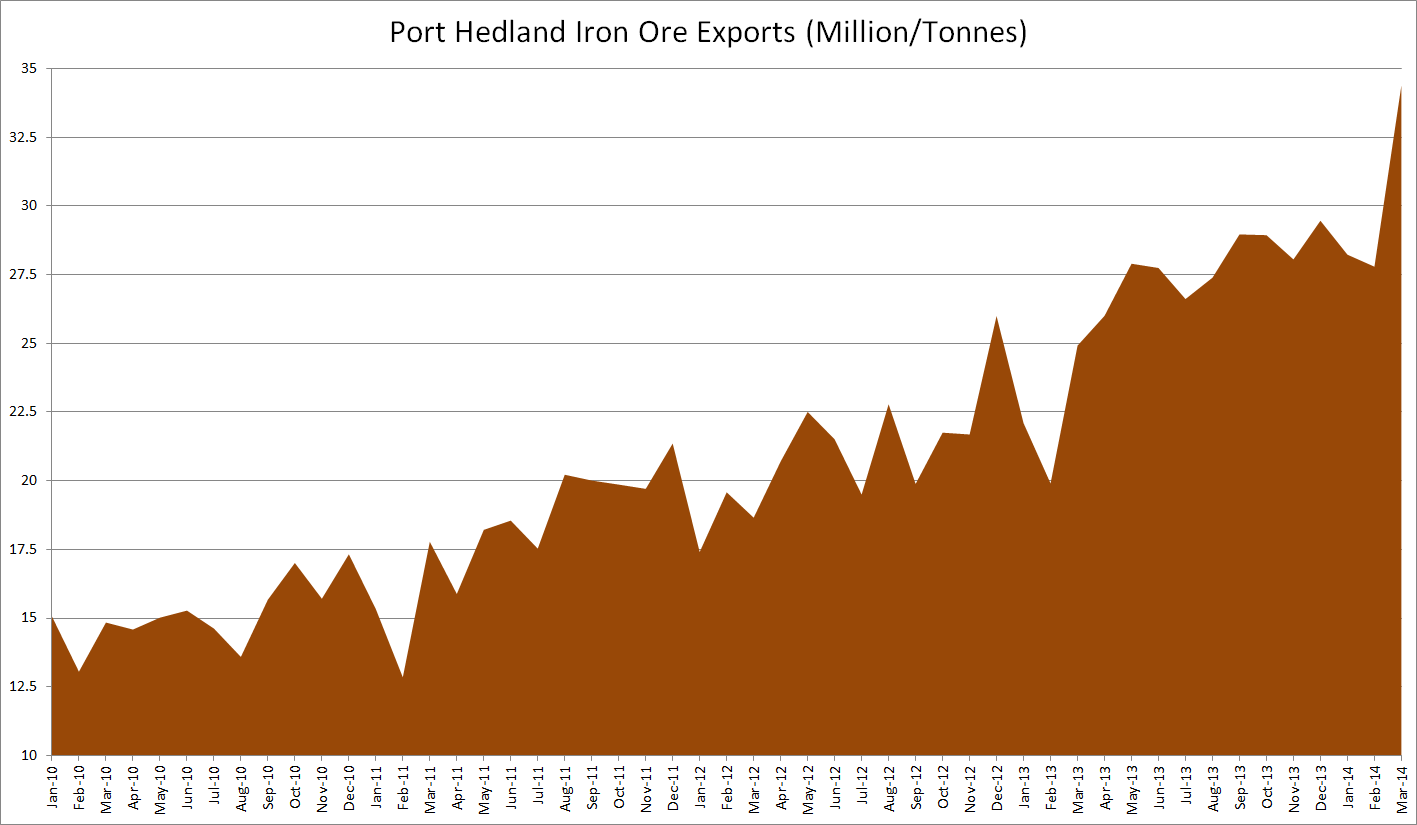 Source: via David Scutt, ABAL
Of the total exports of a massive 34 million tonnes, 27 million tonnes went to China, 2 million tonnes to Japan and more than 4 million tonnes to Korea.
Of course, if you've ever been up to the Pilbara you'll know that there is not only iron ore up in that part of the world.
Total exports to China from the port - including chromite ore, copper concentrates, manganese ore, salt and iron ore - were all the way up to 27.41m tonnes in March (February's figure was 21.45m).
At the risk of stating the obvious, Australia's mining and commodities boom is not over, it is just moving into the production phase.
Another welcome boost to the GDP results ahead.
By the way, an increase in exports does not make Port Hedland a good place to speculate in property!