RP Data reports that auction clearance rates, rather than easing as more properties come up for sale, have soared to record highs.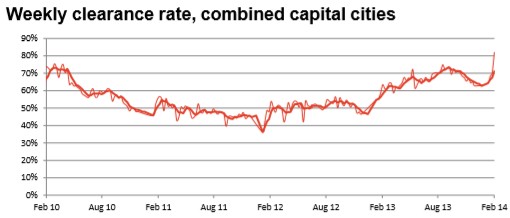 Source: RP Data
The main driver of the result, unsurprisingly, was the Sydney market, with a clearance rate of 87.5% of the auctions reported.
Whether or not the result is revised downwards later, this suggests a very strong Sydney property market.
In other capital cities away from Sydney and Melbourne, auctions are not such a popular method of sale.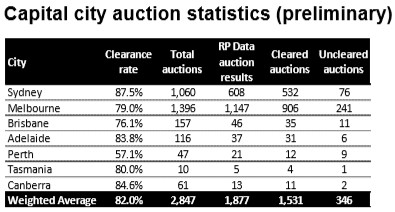 Source: RP Data