Shares sliding down a little further today
~
0.25% - the so-called 'hostage crisis' in the US still has some way to run yet.
Knee-jerk reporting was always going to be an inevitable impact of more regular property data.
Note how quarterly price data now appears to be cooling, except in Sydney.
Mildly amusing that commentators are now sanctimoniously warning buyers about paying too much in Sydney and Melbourne (well, this is obviously true in any market) - never mind that in 2012 they
were still continuing to advise investors to buy in Adelaide
instead of Sydney.
All the while on this blog I posted my opinion that Sydney's inner/middle ring suburbs would smash records -and they will - Sydney median prices are already up by 13% in this cycle and are heading north by the day.
Adelaide dwelling price 'growth' is still in negative territory over the past year and comfortably below its previous peaks.
I'm not permanently down on Adelaide and despite its weak population growth I am prepared to change my view if the state unemployment rate falls well below 7%.
But not until there is clear evidence of sustained jobs growth in the state - currently jobs growth y/y is negative as compared to NSW where jobs growth has been very strong.
Low interest rates may gradually begin to see employment growth return but it has been a painfully slow 5 years for Adelaide.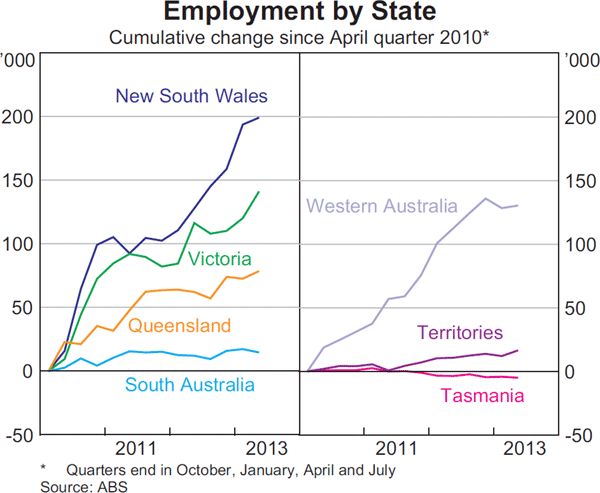 How long before the mainstream media reporting shifts to: "It's a Sydney property boom only, folks"?

Two weeks, I reckon.
Source: RP Data