Of course, this is only the case if you consider capital return from the index as explained very succintly in this article
here.
So many investors today have failed to move with the times and remain transfixed with immediate capital growth.

Since the removal of the iniquitous double taxation on dividend income (once upon the company profits and once on shareholder's income) dividend income should be a key element of shareholder return.
The dividend imputation system in Australia - introduced by Keating in 1987 - means that qualifying dividends from Australian companies may come with franking credits attached, making shares a wonderfully tax-efficient investment for those who are smart enought to focus on the growing income stream rather than solely trading for capital return.
Re-invest your dividends and...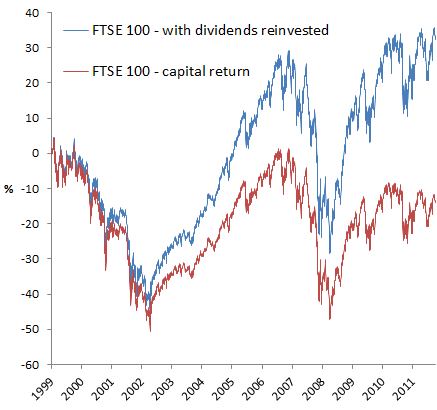 And consider the returns since 1985 against RPI: