Over recent weeks we've taken a look at John Maynard Keynes' General Theory which argued that markets can fall into vicious circle declines from which they may not escape without government intervention and spending.
We've also re-visited George Soros' Theory of Reflexivity which showed that expectations of the future reality of markets can themselves alter the reality, leading to boom-bust cycles, particularly where a short circuit is encountered such as debt markets drying up.
Let's close out this little triumvirate of posts on economic theory by moving up to the present day, with a brief consideration of economics heavyweight Anatole Kaletsky's exciting work Capitalism 4.0.
Reports of the death of capitalism are premature!
Capitalism 4.0 by Anatole Kaletsky was a fairly controversial tome when it was released in 2010, being in the immediate aftermath of the global financial crisis.
He argued that far from the sub-prime meltdown representing the end of capitalism, worldwide governments would succeed through the Keynesian approach of printing money and spending their way through the crisis to stimulate their economies.
Rather than the widely-envisaged 'Mad Max' scenario of lawlessness and gang warfare (where only gold, oilfields, farmland and guns will retain any value) it is more likely that capitalism will again adapt and the world will live on. Kaletsky subscribes to the Micawber Principle, perhaps better described as: "Something will turn up!" – the powerhouse economies will probably win through, by taking on some debt to solve a problem caused, in part, by debt.
This was treated with scorn at the time, when hysteria and conventional wisdom suggested that the events of 2007-2009 implied that America's global dominance was over and the sky was falling, but so far at least, Kaletsky has been not been shown to be wrong. The Dow Jones at above 13,000 points is around double where it was in March 2009, so on that measure at least, the recovery in confidence has already been significant and swift.
The 4 stages of capitalism
During 'Capitalism 1.0' up until the end of the First World War, economics and politics generally did not mix. Capitalism 2.0 was the Keynesian approach to economics, whereby governments had to intervene and spend to rescue economies from the depressions and mass unemployment of the 1930s.
The third incarnation of capitalism was the Reaganomics/Thatcherism era where western governments implemented their controversial monetarism policies and market fundamentalism was left with as few restrictions as possible to do its own thing. This seemed to all work rather well until the collapse of some banks such as Northern Rock (UK) and Lehman Brothers (US), which led to the last meltdown.
So, what's the way forward? Well, a little more of the same but with a more watchful eye argues Kaletsky. Markets do sometimes need to be kept in check and often need to be better regulated (think credit-rating agencies). But the world hasn't ended; capitalism is adaptable, it will re-invent itself and push forward as it always has in the past.
The "myth of national bankruptcy"
With so much discussion around at present of national debt levels, Kaletsky also talks of "the myth of national bankruptcy".
Of course, countries such as Greece which held debt in foreign currencies exposed themselves to a high risk, but Kaletsky argues that, for example, it is absurd to suggest that the USA or Britain could go bankrupt, as their debt is mostly denominated in currencies which they themselves control (his analogy is that this is similar in nature to the idea that one can hardly bankrupt yourself by writing a cheque to yourself).
He notes that major countries essentially have two lines of defence: raising taxes or, worst case, printing more money to pay off debt. Rather than proposing a mass reduction in national debt, Kaletsky argues that the issue is only one of degree rather than one of principle.
The increase in household debt?
Kaletsky further argues that much of the supposedly irrational exuberance with regard to household debt was a reasonable and justified response to a new financial era, being one of lower interest rates (making debt more affordable) and greater stability.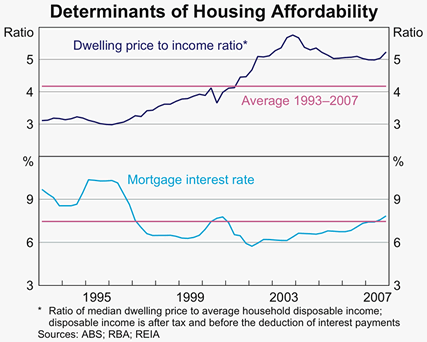 He points to the relatively fast stabilisation of property prices in Britain as evidence that debt levels are relatively sustainable, and notes that property owners who have not sold may have had the last laugh, remaining "well ahead of investors in equities and bonds in most of the world".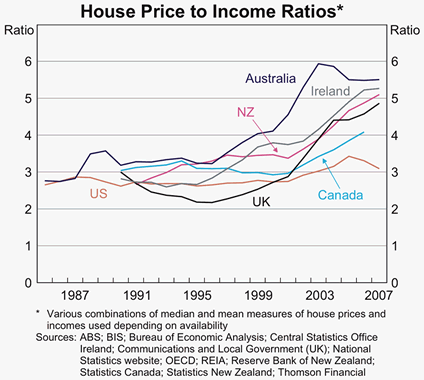 The path to recovery will be one of fiscal stimulus and a prolonged period of very low interest rates, and Kaletsky suggests that this combination may even lead to faster growth and improvement in living standards even than we have seen in the past.
Kaletsky points out that while the printing of money does not necessarily always cause inflation, it certainly could do so. Thus it is uncertain whether we will see high levels of inflation over coming decades.
One major theme I took away from this brilliant book it is that with ageing populations, Medicare/NHS and pension liabilities spiralling uncontrollably across developed countries, we should aim to hold appreciating assets that represent a hedge against inflation, in particular real estate and equities.
In fact, to some extent, Kaletsky would argue that this is all we can do.
If the 'Mad Max' doomsday scenario does eventuate, the world will be run by Mafia and hitmen (and certainly not Chartered Accountants like myself), so therefore, like believing in God, the Mad Max Paradox suggests that it is rational to believe in capitalism whether the belief proves to be validated or not!
When we read of all the doom and gloom in the press, we should try to think like Warren Buffett, who sees the economy as being like a racehorse: "It's going fast, or it's going slow…but it's going".

So, we have covered some of the eminent economic theories as they relate to us today. In my new book, Get a Financial Grip - a simple plan for financial freedom, I talk in more practical terms: how can we as everyday, individual Australian investors in 2012 take steps in property and shares towards a wealthier future?